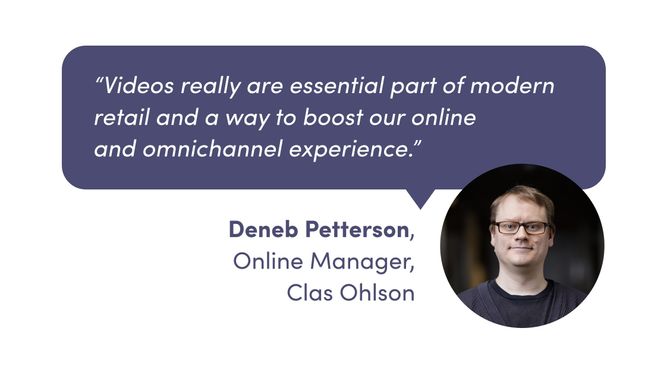 The online industry is moving more and more towards video, and internet users are increasingly preferring video over other types of content. This holds true for e-commerce as well. Videos have become an integral part of online shopping.
Videoly is the easiest and quickest way to leverage video content in online stores in scale. By finding and curating existing video content (brand videos, product reviews, etc.) from the internet and integrating it directly to product pages, Videoly helps provide richer product information, a more engaging customer experience and increased sales.
Over 200 online stores, for example Fjellsport, XXL, Clas Ohlson, Elkjøp, Power, Vita, BliVakker, Bauhaus and MegaFlis are currently using Videoly to enrich their product pages with videos.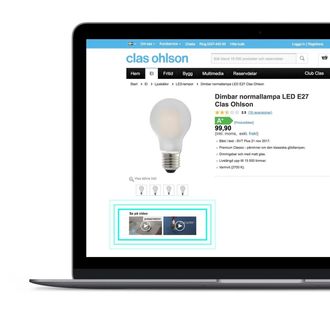 Videoly automatically connects videos to your product pages, and also provides access to MyVideoly, where you can see all the content we have added to your pages, and easily manage it (take away, add videos, see statistics), should you have need for it.
Implementing Videoly is easy. After we have qualified that your store is a good match with Videoly's service, we provide you a small piece of JavaScript code that you can directly copy/paste to the end of your product page template. We will take care of everything else!

To find out how much of your store we could cover with product videos scan your shop at videoly.co/scan-your-shop/ or book a demo with us at videoly.co/book-a-demo/!
Please also see case studies we have written together with our customers on the results we have reached at videoly.co/case-studies/.
In case you have any questions, you are always welcome to contact our Chief Customer Officer Paula Poukka directly either in English or Norwegian at paula@videoly.co.

Artikler fra Videoly Oy